Your Houston Game Room Audio/Video Systems Can be Expansive
Deck out your game room in multiple TV's, surround sound speakers  audio/video distribution for multiple games on at the same time, as well as big gaming on your Xbox Live or other device. We'll consult with you to discuss the options based on the layout of your home, and specific room. If you are already pre wired, that is great. If not, that is fine, we will do an in home analysis to discuss the most cost effective way to wire your room for big sound and video systems in the manner that you would like to see them.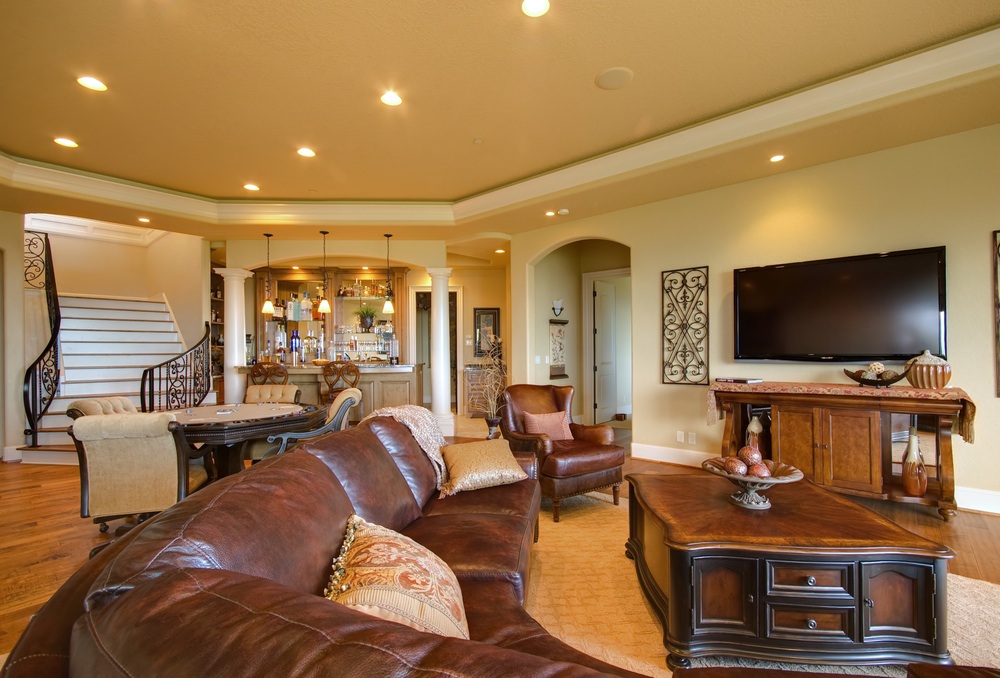 Some people like to have their game rooms ready for any occasion, with their system ready to roll with the touch of one button, and we can definitely help you with that. Utilizing one remote is one of our specialties, and it takes burden off of the user, and of course greatly simplifies the process.
HD, 3D or 4k Video Systems?
Well, that is a big question, isn't it? And it will continue to be a big question as video systems evolve and evolve more and more. Right now, 4k is the best video technology available, its brand new as of 2014. It is also incredibly expensive. It all comes down to budget, and video can eat up your budget very quickly, especially if you are incorporating multiple TV's in your game room a/v setup. One thing you can consider is a cutting edge TV as your main video source, and simple HD as your secondary TVs in the room. You could also consider going with a projector and high quality projection screen in your game room, and if you did that, you would get the biggest picture possible. There are so many options, and much of it is based on your specific room.  We will help walk you through the process so that you can establish your goals.
There is more to talk about including Audio Systems, Automation Control, Gaming Integration, and much more.
Give us a call at 713-385-6503 or Contact Us to discuss your game room stereo and video system ideas and we'll do our best to guide you in the right direction, and turn that room into your favorite room in the house!
Game Room Audio Video Systems Houston | Houston Game Room Stereo and Surround Sounds with Multiple TV's