TV Installation Services Houston

We install TV's with our larger full service home audio/video projects, but not as a stand alone service unfortunately. We mount TV's throughout the homes of our clients on patios in the backyard, over the fireplace, in bathrooms, guest rooms, master bedrooms and even in people's kitchens. Many people enjoy a video screen in the kitchen for easy access to online recipe data.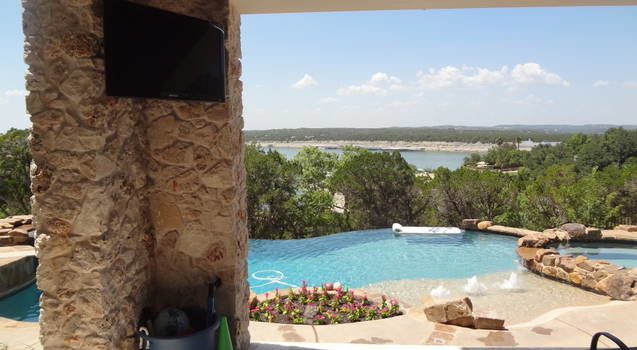 Most installations will see wires hidden behind the walls, and electricians may be needed for power outlets. We also have a new technology solution called an outlet kit that allows for audio/video companies like us to install televisions without an electrician adding an outlet behind the proposed location. Ask us for more information, it will save money on your installation project.