Whole Home Automation Options in Houston, TX Homes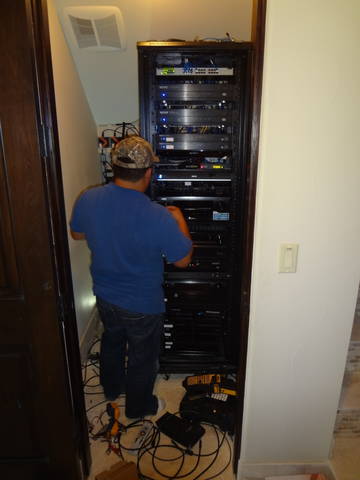 You have the ability to control so much more than you could have ever imagined! However, most clients go with standard automation controls for their new smart home, and that just makes sense! What does that include? Well, most people go with the big four home control features, and some go further.
Security & Surveillance – Home Security and Surveillance has evolved to include wireless cameras, access from your phone remotely, and more. View live camera footage from your phone from anywhere with an accessible internet signal. How about a smart doorbell that sends you a text when someone rings the bell? Now that is just smart!
Thermostat – Yep, wireless control of your thermostats throughout the home. Choose settings based on time of year, day, and lock out your children if you want!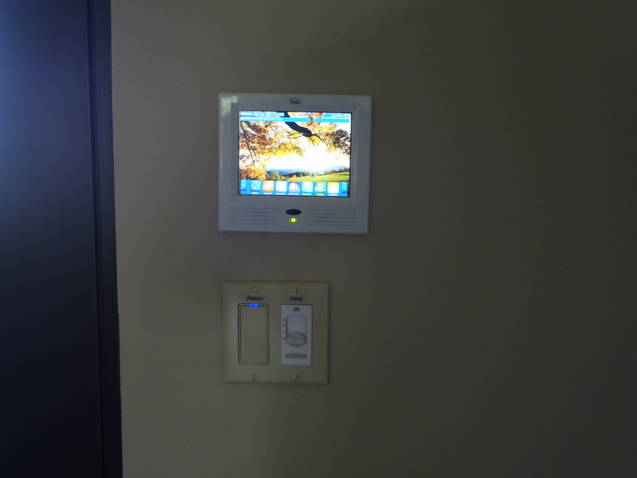 Audio/Video – Control your entire audio/video system from your automation control center. Yep, and it makes things easier to keep them all in one place.
Lighting Systems – Lights can help detract burglars. Change the lighting scenes every night when on vacation, and also utilize dimming features to keep your energy bill down. You can set the schedules that you want. As the sun goes down, have your lights slowly come up.
Door Locks – We now have come to wireless door lock technology! Wow how things have evolved in this space. And yes, they work! But of course, if you have a key, you also have a backup. This can be great for children or spouses. Imagine this scenario: Someone forgets their key and they cannot get in. Well, they can log into your system by their smart phone and click the unlock button on their selected door. Or they can call you and you can take a look at your video system, and then see the person standing at your door, and decide to unlock the door at that time! Now that is technology, flexibility, and a new lifestyle!
Some other Houston Home Automation options that you may be interested in….
Gates / Property Access – Sprinklers – Pool – Hot Tub – Garage Door – Wireless Networks –  Home Theater Room – and more…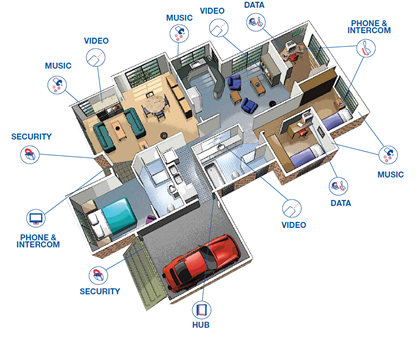 Contact Us today at 713-385-6503 to discuss your project and ask all of those burning questions that you have!
Houston Home Automation Systems Installation Company | Smart Home Design and Install Houston, TX