Smart Home Lighting Systems in Houston – Put you in Total Control
Houston Smart Home Lighting is one of those newer systems that people these days are choosing to adopt in addition to the rest of their home automation system. There definitely is some practicality when it comes to lighting systems. Maximizing home security involves utilizing automated lighting. Imagine this: A woman comes home for the day in the early evening and it is almost dark. No one is home. She presses her garage door opener as she drives up to her home and closes it behind her. She may be walking into a big home with all of the lights turned off, and who knows what could be inside. Another option is to automated some lighting in the home, and set an action to turn on master lights inside when the garage door activates. The woman automatically feels safer, and this could be the difference, who knows.
Another way we use automated lighting for security is to program lights to take different actions on different days when our clients leave town. This gives anyone who may see the house the thought that someone is home, a new sense of security. Make sure your lights are set to turn on and off at times that just make sense when you are away, and give yourself a better chance to stay safe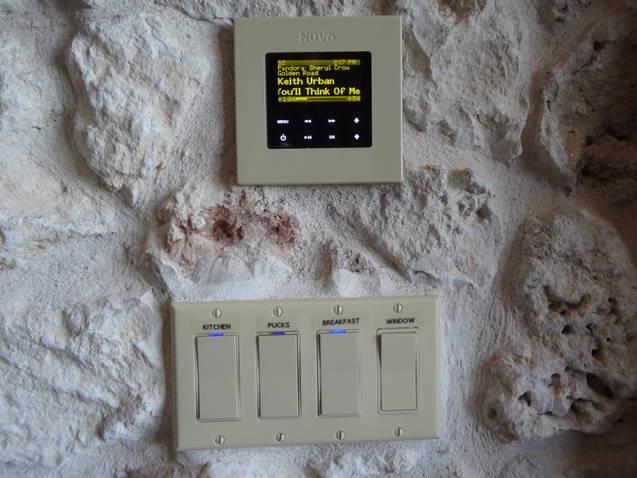 Another form of Security, Lighting Control offers an "all-on/all-off" feature allowing you to instantly turn on all lights in the home with the touch of button conveniently located. The IPhone/IPad is now a common controller that allows wireless control from anywhere in the world. Imagine that!
In addition to the added security that Lighting Control offers is the huge benefit of saving on energy. According to research, dimmers allow for up to a 20% savings. Add the advantage of intelligent communication between all switches in the home and you can save even more. With motion sensors in each room, its now possible to automatically have lights turn off when the room is empty.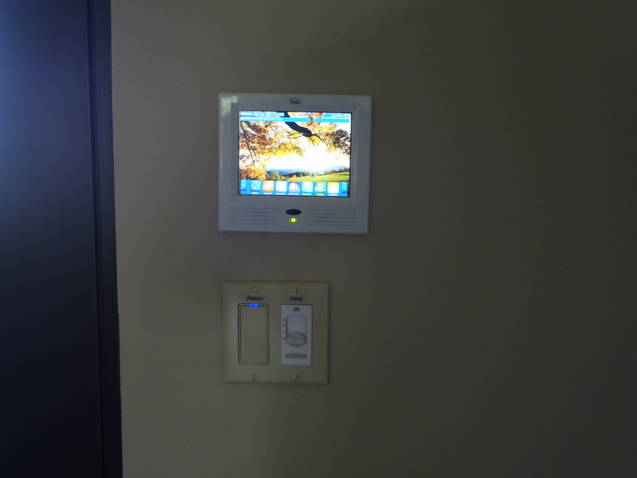 It's not all about the practical benefits of security and saving energy. Lighting Control adds convenience and entertainment elements as well. With pre programmed scenes, any switch on the wall can instantly transform the mood to accommodate the moment whether it's time to entertain, relax, watch a movie, wake up in the morning, or settle down for a nice evening.
Give us a call at 713-385-6503 to discuss your home automation or lighting system needs. We service all areas surrounding Houston within 50 miles. Contact Us here for more information about our Houston Home Automation Lighting Systems.
Home Automation Lighting Control Houston, TX Smart Home Lighting Systems Design & Installation Company