Installing Your New Houston Home Theater System!
Houston Home Theater Installation is a unique process in each and every home. The process involves a consultation to evaluate the existing room layout, wire locations, general shape, etc. We know that not all rooms will have been pre wired for audio/video systems, or surround sound speakers and that is okay. We can take part in doing the pre wiring portion of the project as well, no matter if it is a remodeled room, or a complete retro fit installation in an existing home.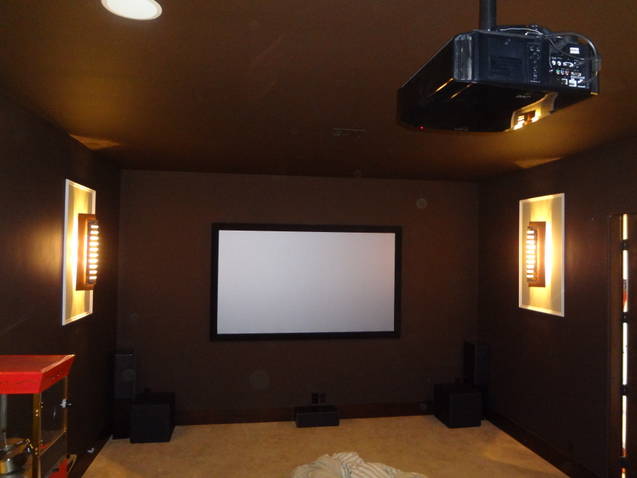 The Consultation in Advance
During our initial consultation, we also discuss what you are looking for in your space, what budget you are working with, as well as your personal goals. Would you like the room for sports, movies, music, gaming, other, or all of the above? The type of use that the room will encounter is important in the home theater design phase.
So, once we create a concept to work with, we'll send over a quote, and get started once we further work through the details, once you are comfortable and understand everything.
Standard Installation Scenario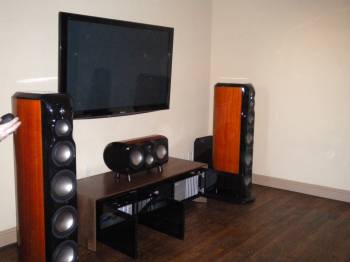 With a standard home theater electronics only installation, we will show up on the day of home theater installation, and begin by installing the audio equipment in wall / in ceiling or in the room. We also will run the appropriate wires if that is needed early on in the project. Video systems also go in at this time, and projectors and screens are most common.
There are many times where we come to a point during installation that requires your input or approval. Remember, this is the custom business, and we are never surprised by what we find in the attic and inside the walls, and we know that we haven't seen it all yet! Give us your input as needed, and approval to take specific measures dependent on the circumstances. Things change sometimes once we get our hands dirty, due to unforseen obstacles.
Upon Completion
Once all of the houston home theater systems are installed and set, we'll move over to optimizing the sound and video so that its as best as it can be. Also, tuning the receiver, programming the universal remote control, and testing all of the equipment will ensue. Next, we work with you to demonstrate and teach you how to use your incredible new system! This is the exciting part, indeed! You'll have questions, and we know that.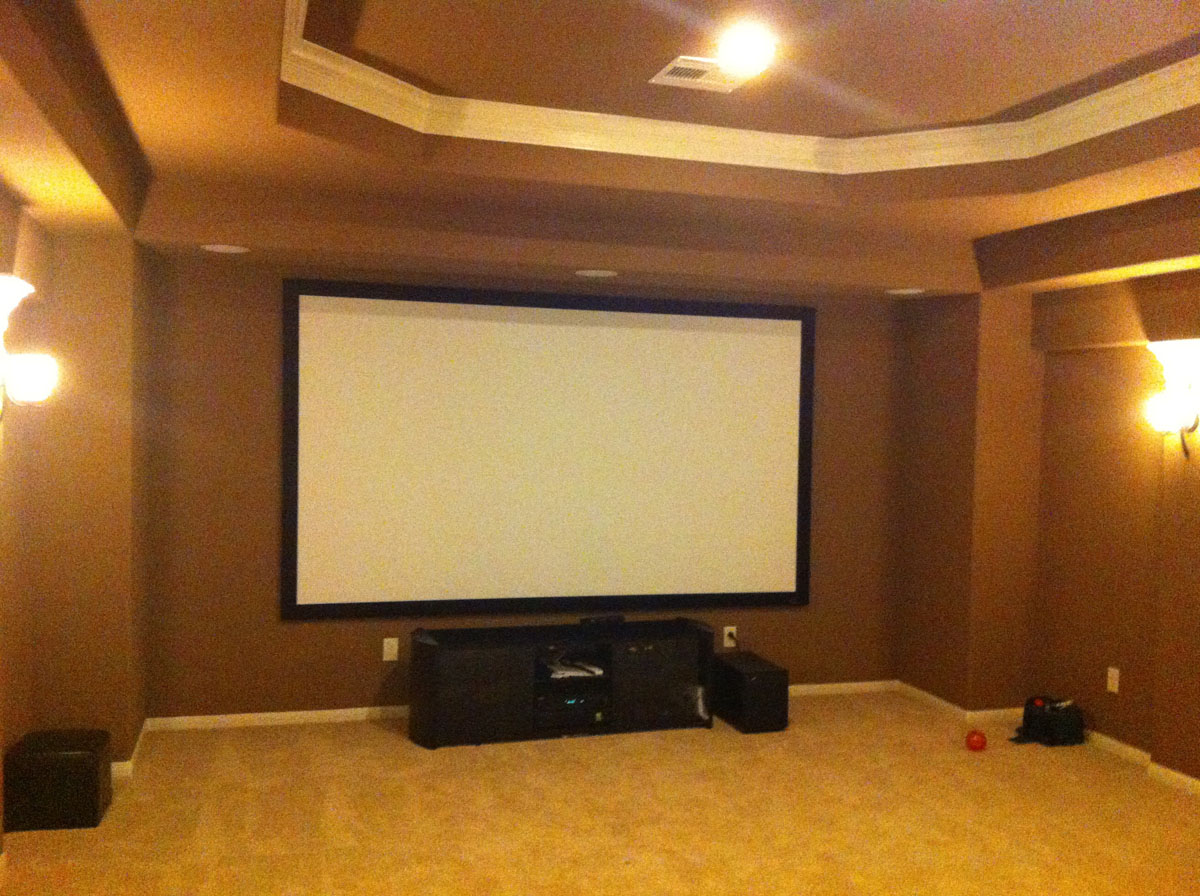 Other Trades work Together With Us
If there are other trades involved such as lighting, drywall, cabinetry, carpentry and others, we will work with them to make sure that the installation goes as smooth as is expected.
There are many more facets to Home Theater Installation, but I hope that you get the idea of a standard installation scenario. Give us a call to discuss your home theater curiousity, and needs. We can help. Call 713-385-6503 or Contact Us Here!
Custom Home Theater Installation Houston, TX Home Theatre Systems Company