Media Rooms OR Home Theaters
Well the truth of the matter is that they can be essentially the same thing, depending on whom you ask. If you ask us, a media room is going to be a room that is less inclined to be fully enclosed, and will include more interactivity like game consoles, and other devices. A custom home theater room is more likely to have a projection system and screen, a fully enclosed room, acoustical treatments, theater room seating, risers and custom cabinetry.
Whatever the case, your Media Room here in Houston should be designed with your specific goals and budget at the forefront. That is our goal as your media room design and installation company. We strive to help each and every one of our clients find the specific goals and budget that fits their personal situation. Every single media room that we work on is different as is each and every client that we work with. We bring the custom solutions and options to the table and let you decide what is most important to you.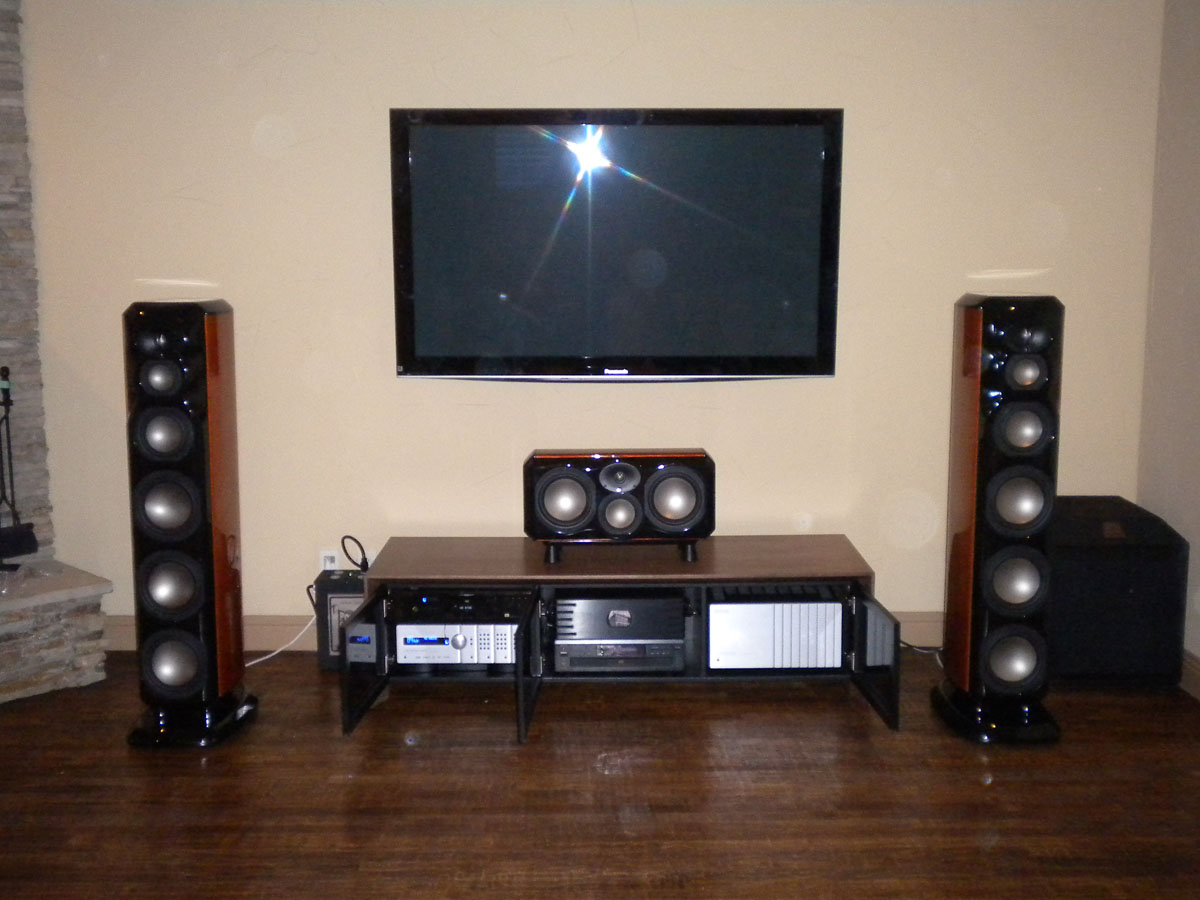 So, what can we do with your Houston home media room system as the designer and installer? Well, we start with educating you on what the simple do's and dont's are regarding your new project. Since we do this every day, we know the pitfalls, and we keep you out of those by using our knowledge.
Whats in Your Walls? Nobody Knows!
What is behind your walls? Nobody knows yet. So, if you have not come to us with a pre wired room, we will be undertaking the task of assessing that in the initial site survey, but we cant know everything until the day of installation. The truth is, without cutting open your walls, we don't know what is behind them. We do know when we are in homes or town homes built in certain time periods, that we can expect fire blocks, and side studs, but there is not a science to this. So, this means that we do our best to evaluate your situation, and then install as best we can given your home's unique layout.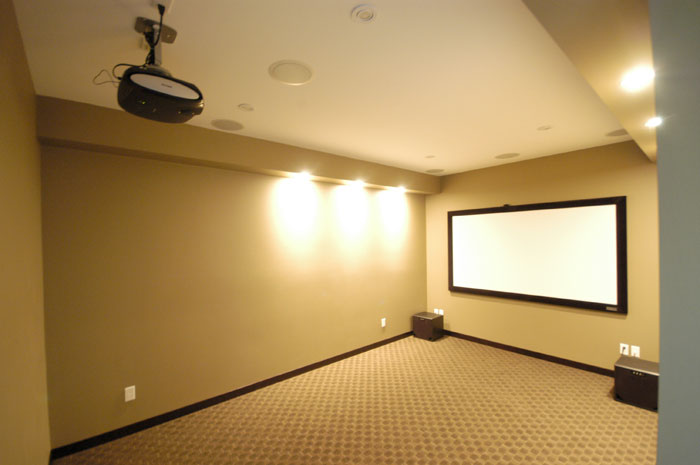 Once we get the wires in the walls and run to the correct locations, we'll begin equipment and media room speakers installation, followed by integration, programming and testing. You'll likely have a 5.1 audio system with a sub woofer located in room and speakers in the walls or ceiling, although you can also choose in room speakers. Once equipment is installed and setup, we will calibrate the sound system, connect all of the components and program the system to be user friendly with your new universal remote control. This remote will do away with your old remotes and simplify the process even more.
There is much more that goes on during your media room project in Houston, but at least you now have some sort of guideline. We work with you throughout the entire process to achieve the optimal video and sound setup so that you can take full advantage and turn up the volume!
Give us a ring at 713-385-6503 or Contact Us Here to discuss your Media Room or other Audio/Visual, Home Security, or Home Automation needs.
Houston Media Room Design & Installation | Media Room Systems Company Houston, TX